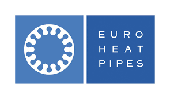 EHP
EHP is a spin-off from the Université Libre de Bruxelles (ULB) born in 2001, when the seed funds THEODORUS managed by EEBIC VENTURE took a stake.
Since then, in a few years, EHP has become a leader in the European market for thermal control systems for space. It develops particularly innovative products for the thermal regulation of spacecraft (diphasic modules and fluid loops) as well as deployable structures. The company generated revenues of around € 8 million in 2016 and employs just under 50 people on its Nivelles site in Belgium.
ATOUT CAPITAL advised the THEODORUS funds and the founder of EHP, Mr. Olivier DE LAET, to sell their majority stake in EHP to AIRBUS, European leader in aeronautics and space, and SRIW (Société Régionale Of Wallonia). The balance of the capital is historically held by SOGEPA (Wallonia Investment Fund).
This operation is part of a true logic of industrial backing of an innovative company that has reached technological and commercial maturity, which will now have stable resources and an ambitious shareholding to establish its leadership.
It rewards 15 years of efforts and ensures the success of the partnership between private investors and the Walloon Region. This project, started from a blank page, developed with a real commercial conquest to export from Wallonia, a fertile land for the European space sector.