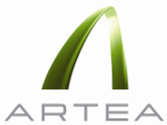 ARTEA
September 2014
Fundraising
-
Equity capital markets
Created in 2001, the ARTEA group specializes in the design and building of third generation commercial property in France.
ARTEA offers an innovative approach at the crossroads of real estate development (promotion and real estate management) and energy and services (R&D and engineering, services, architecture and urbanism), providing turnkey environmental ecosystems.
As of 31 December 2013 ARTEA had an asset base of 45 000m2 of office space, 97% of which was occupied by over 70 tenants in the PACA region of south-eastern France.
ATOUT CAPITAL advised ARTEA on a bond issue with a convertible option and/or an exchange into new or existing shares (OCEANE), for an amount of €14m on Compartment C of EURONEXT, Paris.
The funds raised by this transaction enabled ARTEA to finance a large part of the investments necessary for maintaining the conservation of 10 new assets occupying 57 000m2.
The transaction was carried out with funding from institutional investors to the sum of €5.6m and from the public  €8.4m was raised, once again confirming the popularity of this type of bond with private investors. The deal was achieved with the help of INVEST SECURITIES and of SODICA together with CREDIT AGRICOLE ALPES PROVENCE.
ATOUT CAPITAL (CIF n° E 001758 with the AMF) is a financial services consulting firm providing services to small and medium-sized businesses. It specializes in equity financing operations (IPO, private placements, secondary offerings), M&A (takeover bids, industrial transactions, LBO), debt financing (IBO, bank and private) and insolvency proceedings.