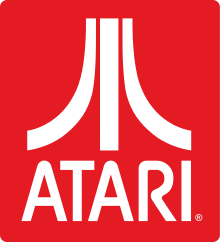 ATARI
November 2016
Fundraising
-
Equity capital markets
Atari, an iconic gaming publisher is now a multi-platform, global interactive entertainment and licensing company with an economic model based on direct or indirect exploitation of its licensed products.
An original innovator of video gaming since its creation, Atari owns a portfolio which is centered around its own games, Pong, Millipede, Missile Command, V-Rally, Alone in the Dark, and managed under license such as for Roller Coaster Tycoon. ATARI develops and distributes interactive entertainment for video games, drawing on its popular brands, available online (web, Facebook, by downloading), on smartphones, tablets and other connected devices.
During the financial year ending 31 March 2016, ATARI generated a 12.6 M€ turnover, an increase of 66.7% compared with the previous year. ATARI is listed on the regulated market of Euronext in Paris (FR0010478248-ATA).
ATOUT CAPITAL advised and supported ATARI in the implementation of its fund raising of 4.9 M€. The operation was proven highly successful with both institutions and individuals, with a subscription rate of over 160% which enabled the extension clause by the Board.
The aim of this fund raising is firstly, to consolidate the deleveraging of ATARI following the agreement made with ALDEN during the month of July 2016 and secondly, to finance its development.
ATOUT CAPITAL (under CIF No. E 001758 filed with the FMA) is a French independent corporate finance adviser dedicated to SMEs. It specializes in Equity Financing operations (IPO, private placements, secondary offerings), M&A (tender offers, industrial operations, LBO), and Debt Financing operations (IBO, bank and private debts) and insolvency proceedings.