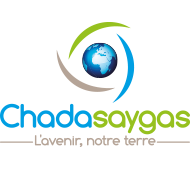 CHADASAYGAS
Founded in 2011, in Auvergne (French region), the Group CHADASAYGAS developpes and operates renewable energy projects for the benefit of a territorial ecosystem.
The company's activity is structured around its two subsidiaries:
–    METHAJOULE, in charge of the conception, realisation and operation of methanation projects valorising biomass;
–    ELECTERRE, which operates projects of heat and electricity production in central France and Overseas territories.
METHAJOULE has implemented its first methanation site in March 2017 in
Saint-Bonnet-de-Salers (Auvergne). With a capacity of 330 Kwe, this site valorises livestock manure from 9 farms and the green waste generated by the region. METHAJOULE is currently working on 16 similar projects for a total energy output of 5 MW.
ELECTERRE completes this offer by operating geothermal projects, alone or along with bigger market players, such as FONROCHE or AKUO ENERGY.
ATOUT CAPITAL advised the Group CHADASAYGAS on a dual operation with (i) the reorganisation of the Group's shareholding structure, by which GRAVITATION and ENERGIPOLE have brought their participation to the holding company and (ii) a capital increase of nearly € 1M.  This funding round gathered the regional fund SOFIMAC PARTNERS (through the fund JEREMIE CAP'PME2), MICHELIN DEVELOPPEMENT along with the historical shareholders GRAVITATION and ENERGIPOLE.
Thanks to this funding, CHADASAYGAS will strengthen the deployment of new methanation sites (objectives of 16 units in 5 years) in preselected areas with high agricultural waste valorisation opportunities.