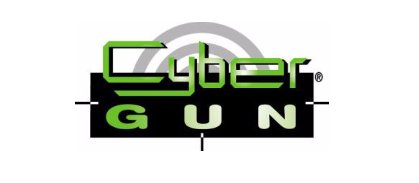 CYBERGUN
CYBERGUN is a major player in recreational shooting, particularly in the manufacture under license of replicas of some of the most important manufacturers (COLT, KALASHNIKOV, SIG SAUER…). The Group's products are sold in over 10,000 points of sale around the world, in particular in the USA, which constitutes 55% of the company's sales. Since its inception in 1986 CYBERGUN has been under the control of its founder, Jérôme MARSAC, who is assisted by more than 150 collaborators spread over Europe, the USA and Asia.
In 2011, the Group achieved a turnover of €86m. Labeled an innovative company by OSEO, CYBERGUN is listed on NYSE EURONEXT Paris – ISIN FR0004031839-mnemonic: CYB.
ATOUT CAPITAL advised CYBERGUN in its debt restructuring. As a consequence of this agreement, the Group carried out two non-strategic asset disposals.
As a result CYBERGUN transferred its video game branch, I2G, to a manager. This transaction marked a definite move away from the diversification of activity, started in 2011. Also, the American manufacturer REMINGTON purchased the UK assets of CYBERGUN, held by its subsidiary SMK. The value of these two sales amounted to a maximum of €10M.
ATOUT CAPITAL (CIF n° E 001758 with the AMF) is a financial services consulting firm providing services to small and medium-sized businesses. It specializes in equity financing operations (IPO, private placements, secondary offerings), M&A (takeover bids, industrial transactions, LBO), debt financing (IBO, bank and private) and insolvency proceedings.