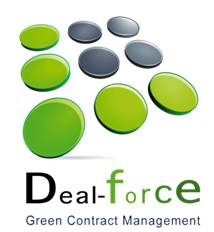 DEAL FORCE
DEAL-FORCE, created in 2010, is an innovative company specializing in the publishing of SAAS mode software. It offers a completely integrated on line legally binding documentation process.
Products developed by DEAL-FORCE enable clients to produce a document chain, from signature, tracing to sealing for sending to their internal or external contacts.
In keeping with the context of sustainable development, DEAL-FORCE has created products that allow companies to be completely free of written documentation, thus speeding up communication while guaranteeing the preservation, accessibility and traceability of legally binding contracts and other documents.
ATOUT CAPITAL advised DEAL-FORCE in its integration into the BELINK Group.
This transaction will accelerate DEAL-FORCE's development thanks to the commercial strength and SME/mid-market client portfolio of the BELINK Group. Furthermore, the complementarity of the two companies' products will enhance market development and increase BELINK's repeat business with the SAAS mode.
ATOUT CAPITAL (CIF n° E 001758 with the AMF) is a financial services consulting firm providing services to small and medium-sized businesses. It specializes in equity financing operations (IPO, private placements, secondary offerings), M&A (takeover bids, industrial transactions, LBO), debt financing (IBO, bank and private) and insolvency proceedings.