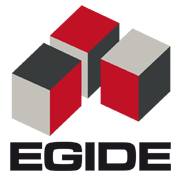 EGIDE
September 2022
Mergers & acquisitions
-
Equity capital markets
EGIDE is an international group, that specializes in the manufacture of hermetic packages and heat dissipation solutions for sensitive electronic components.
EGIDE is one of the few companies in the world capable of mastering all the technologies and processes involved in the two fields used: glass-metal and ceramic. The manufacture of this type of packaging is the result of complex and multidisciplinary know-how. EGIDE operates in cutting-edge markets with high technological barriers, in all critical areas (thermal imaging, optoelectronics, microwave/rf, power packages, etc.). With manufacturing facilities in France and the United States, EGIDE is the only dedicated player.
In 2021, EGIDE achieved a turnover of €32.50 m, an increase of 9.3% compared to the previous year.
EGIDE's shares were listed on Euronext's segment C since 1999 and are now listed on EURONEXT Growth Paris (FR0000072373 – ALGID).
ATOUT CAPITAL, in its capacity as Listing Sponsor, assisted EGIDE in the transfer of the listing of its shares from segment C of Euronext Paris to Euronext Growth Paris.
This transfer allows EGIDE (i) to be listed on a market adapted to its size, (ii) to reduce its listing costs, (iii) while still benefiting from the attractions of the stock markets.