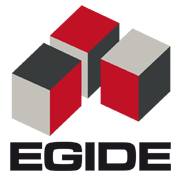 EGIDE
February 2017
Fundraising
-
Equity capital markets
EGIDE is an international group specialized in the manufacture of hermetic packages for sensitive electronic components. It operates in cutting edge markets with high technological barriers in all critical environments (Space, Defense, Security, Aeronautics, Telecommunications, Energy, …).
EGIDE is one of the few players to master all the technologies used to date by two types of materials: glass-to-metal and ceramics. EGIDE is present in France and in the United States.
For the year 2016, EGIDE achieved a turnover of € 22.2 million, up 8% on the previous year. EGIDE is listed on compartment C of EURONEXT Paris (FR0000072373 – GID).
ATOUT CAPITAL advised and accompanied EGIDE for its € 8.2 million fund raising. The offer was very successful with a subscription rate of more than 117% which allowed the activation of the extension clause.
The purpose of this fundraising is to finance the acquisition of the assets of San Diego USA based company SANTIER LLC, which specializes in the manufacture of components to remove heat generated by electronic components and primarily addresses the US military market.
The synergies between the two entities are expected to generate even stronger growth and bring the total turnover to € 35 million in 2017. The transaction will have an immediate positive impact on EGIDE's operating margin as well as on its net income.