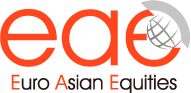 EURO ASIAN EQUITIE
Created in 2006, EURO ASIAN EQUITIES, which controls the companies ECRITEL, OXYD and CDN TECH, delivers customized solutions for web hosting and outsourcing, principally for e-commerce players. The Group offers high added value customized services thanks to the integration of cutting edge technologies: web hosting in public, private or mixed Cloud mode and content acceleration (provided by CDN).
Backed by a successful internationalization in Asia (Shanghai, Hong Kong) and in America (New York, Montreal, Sao Paulo) the Group EAE is the only French company with a presence on three continents and with a network of 9 data centers across the world.
In 2014, the Group EAE expected a turnover of more than €18m. Management's goal is to double this by 2018.
ATOUT CAPITAL advised EURO ASIAN EQUITIES and its shareholders for an overall transaction of around €8m for the restructuring and the raising of funds. This transaction marks the exit of BNP PARIBAS DEVELOPPEMENT and of ALTO INVEST who had supported the founders since 2007 and, at the same time, the arrival as minority shareholder, of ISATIS CAPITAL and of NEXTSTAGE.
Following these transactions, EURO ASIAN EQUITIES has the necessary resources and strong partners to allow it to develop its international strategy while at the same time remaining focused on the opportunities for external growth.
ATOUT CAPITAL (CIF n° E 001758 with the AMF) is a financial services consulting firm providing services to small and medium-sized businesses. It specializes in equity financing operations (IPO, private placements, secondary offerings), M&A (takeover bids, industrial transactions, LBO), debt financing (IBO, bank and private) and insolvency proceedings.