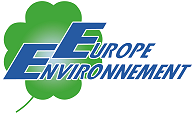 EUROPE ENVIRONNEMENT
Created in 1993, the Group EUROPE ENVIRONNEMENT is specialized in the design and manufacturing of equipment for industrial ventilation and for air pollution control (treatment of corrosive, toxic or odorous gases).
The Group which is present in France, Hungary and in the United States, achieved consolidated revenues of €24m in 2012 with a staff of 160.
Until now EUROPLASM held a majority share in EUROPE ENVIRONNEMENT. EUROPLASMA is specialized in clean technologies and in the production of renewable energy and is listed on Compartment Alternext of NYSE EURONEXT PARIS.
ATOUT CAPITAL advised the shareholders of EUROPE ENVIRONNEMENT for its integration into Belgian Group C.M.I.
C.M.I. designs, modernizes and maintains equipment in the areas of energy, defense, iron and steel industry, and in industry in general. In 2012, C.M.I. had a turnover of €792m with 3 600 personnel. Based in Seraing (Belgium) C.M.I. has locations in Europe, the United States, Africa, Brazil, Russia, India and China.
ATOUT CAPITAL (CIF n° E 001758 with the AMF) is a financial services consulting firm providing services to small and medium-sized businesses. It specializes in equity financing operations (IPO, private placements, secondary offerings), M&A (takeover bids, industrial transactions, LBO), debt financing (IBO, bank and private) and insolvency proceedings.