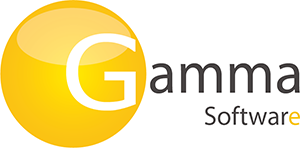 GAMMA
Founded in 1997 in Pierrelatte and managed by Alexandre BUFFARD, GAMMA SOFTWARE is a company specialised in the development of IT solutions to manage Quality, Health, Safety and Environment (QHSE). The market for QHSE software is currently growing very quickly.
This growth is explained by recent strong regulation on companies as well as by the complexity of this regulation which requires firstly, a real expertise in the company and secondly, effective monitoring tools.
GAMMA SOFTWARE develops and markets the WINLASSIE software solution. Delivered in SaaS mode, it is used to manage QHSE issues such as French working conditions. The company has an excellent reputation and specialized know-how in its field of activity. It already has more than 500 customers.
Also located in Lyon, GAMMA SOFTWARE, with 25 employees, has enjoyed sustained growth in recent years.
ATOUT CAPITAL advised the shareholders of GAMMA SOFTWARE to conduct a minority Owner Buy Out (OBO). Due to this transaction, they benefit from the equity and quasi-equity participation of IXO PRIVATE EQUITY and a Family Office based in Lyon as part of the transaction.
ATOUT CAPITAL (under CIF No. E 001758 filed with the FMA) is a French independent corporate finance adviser dedicated to SMEs. It specializes in Equity Financing operations (IPO, private placements, secondary offerings), M&A (tender offers, industrial operations, LBO), and Debt Financing operations (IBO, bank and private debts) and insolvency proceedings.