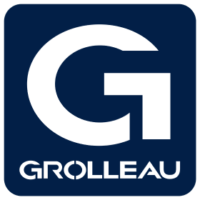 GROLLEAU | OMP MECHTRON
Created in 1950, GROLLEAU is a French industrial group specializing in the supply of infrastructure equipment intended to support the development of smart cities and territories.
Based in MONTILLIERS (49), GROLLEAU is the leader in urban cabinets throughout the country and the leading manufacturer of electric charging stations installed on roads. For the last financial year ending March 31, 2023, the Group, supported by its 200 employees, achieved a turnover of more than €34 million. GROLLEAU has been listed on EURONEXT GROWTH since december 2021 (FR0014005ZM5 – ALGRO).
With 40 years of industrial history, OMP MECHTRON is an Italian group specializing in the manufacture of metal cabinets, frames and racks and structures for fast charging stations. It employs more than 300 employees spread across 3 industrial sites (Italy, Mexico and China) and has a sales office in France and Germany. OMP MECHTRON achieved a turnover of €32 million, with 70% internationally.
ATOUT CAPITAL originated the project and then advised GROLLEAU for a gradual acquisition of a stake in the capital of OMP MECHTRON. With 49.9% of the capital at this time, it could reach up to 100% in 2026.
The very strong complementarity of know-how, offers and access to a large panel of international clients on global markets are key elements of this strategic operation for GROLLEAU.
The new group will constitute an industrial group with 500 employees, 4 industrial sites and a volume of activity exceeding €70 million.