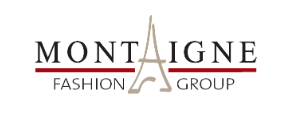 MONTAIGNE FASHION GROUP
October 2013
Fundraising
-
Equity capital markets
MONTAIGNE FASHION GROUP is a group of creation and distribution of women's ready to wear clothing and accessories. Notably, it operates the LOLA brand, acquired in July 2011 to complement the group's existing portfolio of brands.
MONTAIGNE FASHION GROUP's creations are sold through a network of 17 directly owned points of sale, in Paris and the provinces. The group also uses a network of multi-brand retailers, situated mainly in France. For the trading year 2012, the group's consolidated revenue amounted to €5.7m.
MONTAIGNE FASHION GROUP is listed on compartment C of NYSE EURONEXT PARIS under the code ISIN FR0004048734-MFG.
ATOUT CAPITAL advised the company for a capital increase with preferential subscription rights of approximately €4.4m. This transaction was approved by the AMF.
The transaction enabled the company to improve its balance sheet and for the reference shareholder, JEKITI MAR CAPITAL, the senior manager's holding company, to become accretive. Furthermore, the cash subscription should contribute to the financing of operating activities and to the payments of the continuation plan and bank loans that were subject to prior renegotiation.
ATOUT CAPITAL (CIF n° E 001758 with the AMF) is a financial services consulting firm providing services to small and medium-sized businesses. It specializes in equity financing operations (IPO, private placements, secondary offerings), M&A (takeover bids, industrial transactions, LBO), debt financing (IBO, bank and private) and insolvency proceedings