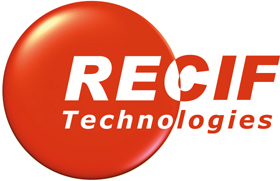 RECIF TECHNOLOGIES
RECIF TECHNOLOGIES is an international Group, specialised in the conception, manufacturing and commercialisation of automation equipment for semiconductor manufacturing plants (fab).
From BLAGNAC, where it is headquartered, RECIF TECHNOLOGIES radiates in the entire world through local partners and subsidiaries in Taiwan and the US. The Group's clients are the main players of the conception and manufacturing of semiconductor's industry (SAMSUNG, TSMC, SMIC…). The Group benefits from a renowned expertise, of more than 30 years, which offers not only a large visibility but also places RECIF TECHNOLOGIES as a key player within the industry.
This year, RECIF TECHNOLOGIES, supported by its 50 employees, will achieve a turnover of more than € 10M from which 90% outside Europe.
ATOUT CAPITAL has advised PELICAN VENTURE (GORGE's family office) and
Alain JARRE, the CEO for the structuration of a MBO transaction sponsored by BNP PARIBAS DEVELOPPEMENT and BPIFRANCE as minority shareholders. Confident in the project and the management, the GORGE family renew its commitment as a minority shareholder via its investment vehicle, SOPROMEC PARTICIPATIONS. The Group's banks complete the transaction financing.
Since 2008, driven by Alain JARRE, the Group has gone through a remarkable transformation and has evolved from a highly integrated model to a more flexible one. With its new partners, Alain JARRE forecasts to accelerate the commercial development in Asia and to reinforce its, still relatives, positions on the European market by launching a new equipment for European and American OEM's.