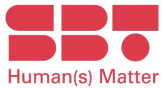 SBT HUMAN(S) MATTER
July 2021
Fundraising
-
Equity capital markets
Founded about twenty years ago, SBT HUMAN(S) MATTER is an international Cognitive Design company with over 100 employees.
The company has been building innovative solutions and services to accelerate transitions in health, education, and organizations for over 20 years.
SBT HUMAN(S) MATTER is a unique combination of skills and competencies: researchers and experts in cognitive science, pedagogy, digital technology, and data science come together to develop cognitive skills and activate behavioral change. SBT HUMAN(S) MATTER is a unique reference in France and in Europe as an actor of Cognitive Design.
The group is present in 3 countries (France, USA, and Hong Kong) and has 4 offices in France (Paris, Lyon, Grenoble, and Toulouse). At the end of 2020, SBT HUMAN(S) MATTER had a consolidated turnover of €13m.
SBT HUMAN(S) MATTER is listed on EURONEXT ACCESS (MLSBT – ISIN: FR0004175222).
ATOUT CAPITAL advised SBT HUMAN(S) MATTER and its holding of managers HUMANCO in the structuration of a €5.0m loan raised with a European bank.
This debt raising carried out by HUMANCO, a holding of about fifteen managers, was used to acquire 28% of the capital of SBT HUMAN(S) MATTER from certain historical and minority shareholders. Following these acquisitions, HUMANCO's shareholding in SBT HUMAN(S) MATTER has increased to 77% of the capital.