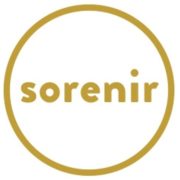 SORENIR
Created in 2019 in RENNES, SORENIR has quickly established itself as a leading partner in the support of families affected by bereavement.
By offering a tailor-made, local service, coupled with a proprietary digital tool, SORENIR frees families from complex and tedious administrative procedures. The core of its offer is based on the investigation and recovery of capital after death (retirement savings accounts, insurance contracts), on the recovery of survivors' pensions for the beneficiaries, but also on the formalities for cancelling subscriptions of all kinds and bringing vehicle registration documents into compliance.
The human aspect is at the heart of SORENIR's support system. The company employs nearly 100 people, and the teams are made up of professionals from the social field (former nurses, social workers, etc.), as well as lawyers and bankers who are in daily contact with the families.
SORENIR is active throughout France and has forged prescription partnerships with major players in the funeral, health, and insurance/banking sectors. It has developed rapidly and aims to exceed €10 m in turnover by 2023.
ATOUT CAPITAL advised SORENIR on a €5 m fundraising round completed by bank loan financing. On this occasion, the company welcomes OUEST CROISSANCE, CREDIT AGRICOLE ILLE ET VILAINE EXPANSION and three business angels to its capital, while still counting on the support of its historical shareholders, TRANSVERSALES and STRATEGIES D'HOMMES.