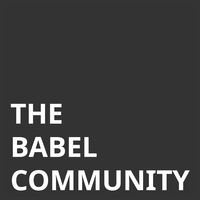 THE BABEL COMMUNITY
French pioneer brand in the booming segment of coliving, THE BABEL COMMUNITY develops an offer of serviced residences, with high added value, in the heart of cities and aimed at a clientele of young urban workers.
These hybrid buildings incorporate, at the same address, (i) furnished and hyper-connected housings, (ii) a coworking space and (iii) shared spaces (lobby, fitness, restaurant, and integrated concierge).
THE BABEL COMMUNITY brand and the residences under this brand are developed and operated by AXIS GROUPE. This real estate operator, both investor and manager, has specialized, for more than 15 years, in the transformation and management of a portfolio of furnished residences. At the end of 2020, AXIS GROUPE was consolidating about 950 lots for a value of more than 80 m€.
To support its development, THE BABEL COMMUNITY has concluded in 2020 a joint venture with LA BANQUE DES TERRITOIRES (groupe Caisse des Dépôts) with the aim at co-investing in the walls of its future buildings.
ATOUT CAPITAL advised AXIS GROUPE on a bond financing round of €4.0m, which could be increased to €6.0m from APRÈS-DEMAIN, the parent company of a Swiss private family group composed of companies active in the life sciences sector (Debiopharm Group™) and an active asset diversification branch of four activities: Finance, Real Estate, Private Equity and Equity.
This new financing transaction initiated by ATOUT CAPITAL on behalf of the AXIS GROUPE, once again validates the relevance of its positioning as well as the ability of managers to quickly create value on its assets. The proceeds will be mainly dedicated to finance the opening of two new residences located in Bordeaux and Aix in Provence.