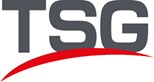 TSG
TSG, the European leader in technical services for responsible mobility solutions, announces the completion of two new acquisitions in Europe, NORDIC GAS SOLUTIONS in Sweden and A. WINTHER EL-INSTALLATION APS in Denmark.
NORDIC GAS SOLUTIONS is specialized in the design, assembly, installation, and maintenance of high-standard infrastructures for natural gas and biogas. The company, which is a strong contributor to the development of low-carbon solutions for the transportation sector, mainly bus and heavy transport, operates in Sweden, Estonia and Finland.
A.WINTHER EL-INSTALLATION APS is an expert in electrical installation and maintenance and completes TSG's territorial network in Denmark in this field.
Owned by its management and the HLD private equity fund, TSG once again confirms its position as a key player in the deployment of technical services for electric mobility in Europe. These two transactions represent TSG's 17th and 18th acquisitions over the last 20 months. Operating in more than 30 countries with more than €770 million in revenues at the end of April 2022, the Group fully supports its growth momentum.
ATOUT CAPITAL, together with its partner CARLSQUARE, a member of the international M&A network GLOBALSCOPE (55 countries), advised TSG on the acquisition of NORDIC GAS SOLUTIONS and A. WINTHER EL-INSTALLATION APS.
These news acquisitions aim to enable TSG to strengthen its presence in Northern Europe while accelerating its transition to new energies for sustainable mobility and promoting the development of future hydrogen technologies.