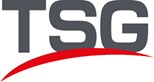 TSG
TSG, the European leader in technical services for responsible mobility solutions, has completed the acquisitions of VEBE and EBC LAMBERT, two independent electrical installation companies based in the Netherlands and Belgium.
VEBE (Almere – near Amsterdam), is one of the leading Dutch electrical installation companies specializing in charging stations for electric vehicles. It is involved in the design, installation, and maintenance of sites, covering the entire country.
EBC LAMBERT (Fleurus – south of Brussels), is specialized in electrical installation, from design to realization and maintenance for mobility hubs, tertiary customers such as airports and industrial companies.
With these acquisitions, TSG, owned by its management and the HLD fund, consolidates its position as a leader in technical services for electric mobility in Europe. With the strength of the 9 acquisitions made over the last 12 months, the Group wishes to pursue its growth strategy by relying on its strong entrepreneurial culture and its European leadership (presence in 30 countries, over €770 million annual turnover and over 5,000 employees).
ATOUT CAPITAL, together with its partners DEX international M&A in the Netherlands and COMMON GROUND in Belgium, all three members of the Globalscope M&A network, present in more than 55 countries, advised TSG for its acquisitions of VEBE and EBC.
These new acquisitions are intended to enable TSG, which is growing rapidly, to accelerate its transition to new energies for mobility. They are part of the very dynamic external growth strategy initiated by TSG in Europe, a strategy that will continue in the coming years.