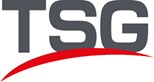 TSG | acquisition of Ranzato
RANZATO IMPIANTI SRL (Padoue – Italy), is a major player in Italy and an expert in the design, installation, and maintenance of electrical, thermal-hydraulic and energy efficiency projects.
RANZATO IMPIANTI SRL strengthens TSG's capacities in electric mobility while expanding the range of its technical services and geographical network. With €30 million in consolidated revenue in the last fiscal year, RANZATO IMPIANTI SRL can rely on approximately 200 people.
TSG, the European leader in technical services for responsible mobility solutions, has completed the acquisition of RANZATO IMPIANTI SRL, which is, to date, TSG's most important acquisition.
Owned by its management and the HLD fund, TSG once again confirms its will to be a European leader in technical services for electric mobility. With the 15 successful acquisitions made over the last 12 months, the Group pursued its growth strategy by relying on its strong entrepreneurial culture and European leadership (presence in 30 countries, over €800 million annual turnover and more than 5,000 workers).
ATOUT CAPITAL, together with its partner PIROLA Corporate Finance, both members of the Globalscope M&A network, present in more than 55 countries, advised TSG for its acquisitions of RANZATO IMPIANTI SRL.
This new acquisition is intended to enable TSG, which is growing rapidly, to accelerate its transition to new energies for mobility. The acquired company is part of the dynamic external growth strategy initiated by TSG in Europe.