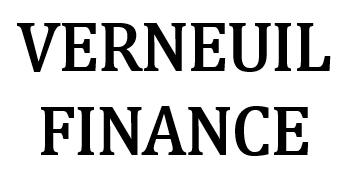 VERNEUIL FINANCE
VERNEUIL FINANCE is a listed company on EUXONEXT Paris (EURONEXT C), without operational activities since the sale of its last participation in December 2020.
ALAN ALLMAN ASSOCIATE is an ecosystem of several consulting firms in France and internationally. As of today, the Group is composed of 21 independent operating brands focusing on 3 business areas: high-tech consulting, industry consulting and strategy consulting. The group achieved a turnover of € 120 million in 2020 and employs nearly 1,600 experts.
CAMAHEAL FINANCE, sole partner of ALAN ALLMAN ASSOCIATES INTERNATIONAL, has brought 100% of its stake to VERNEUIL FINANCE. Through this RTO (Reverse Take-Over) operation, CAMAHËAL FINANCE takes control of VERNEUIL FINANCE, now renowned as ALAN ALLMAN ASSOCIATES.
This transaction allowed the shareholders of VERNEUIL FINANCE to collect the profit from the sale of assets but also to benefit from the induced value of the listing line of the Company, which became a "Shell Company", when the only alternative would have been the liquidation of the Company. It also allowed the emergence of a leading publicly traded Group in the advisory business sector.
ALAN ALLMAN ASSOCIATE is listed on the compartment C of EURONEXT Paris (FR0000062465 – VRNL (former mnemonic code) – AAA (new mnemonic code)).
ATOUT CAPITAL advised VERNEUIL FINANCE on this RTO operation, including the negotiation, arrangement, coordination of the contribution and relationships with the stock exchange authorities.
This RTO transaction with the use of a listed "Shell Company" is the 11th of its kind conducted by the ATOUT CAPITAL team and demonstrates once again the ability of ATOUT CAPITAL to originate, structure, and carry out complex stock exchange transactions.