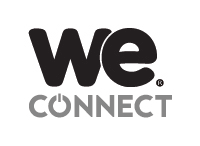 WE CONNECT
January 2016
Mergers & acquisitions
-
Equity capital markets
WE.CONNECT was created by the acquisition of GROUPE UNIKA by TECHNILINE, in December 2015.
The Groupe specializes in the sale of computer hardware for third parties, in particular for large stores and specialized networks. It also designs and manufactures accessories and electronic products for the general public under its own brands WE® (articles for storage and accessories for tablets, smartphones and laptop computers) and D2 DIFFUSION®(range of connectors, sound, image and multimedia). WE.CONNECT also offers customized PC assemblies for institutional clients. The new Group achieves a turnover of over €55m with a staff of almost 60.
WE.CONNECT shares are listed on Alternext Euronext Paris (ISIN: FR0013079092 – ALWEC).
ATOUT CAPITAL advised TECHNILINE (listed on Alternext) for the carrying out of the acquisition of GROUPE UNIKA (listed on the Free Market) to create WE.CONNECT. The historical shareholders of GROUPE UNIKA acquired control of WE.CONNECT, subsequently changing its governance. This transaction enabled GROUPE UNIKA shareholders access to the regulated market Alternext.
ATOUT CAPITAL was designated Listing Sponsor for WE.CONNECT on Alternext.
ATOUT CAPITAL (CIF n° E 001758 with the AMF) is a financial services consulting firm providing services to small and medium-sized businesses. It specializes in equity financing operations (IPO, private placements, secondary offerings), M&A (takeover bids, industrial transactions, LBO), debt financing (IBO, bank and private) and insolvency proceedings