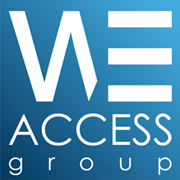 WEACCESS GROUP
April 2018
Fundraising
-
Equity capital markets
Major French provider of high and very high-speed broadband services in "white" and "gray" areas, WEACCESS GROUP (formerly Infosat Telecom) becomes the first company to be listed on the new compartment ACCESS+ of EURONEXT Paris.
Specialised in building, operating and marketing 4G/LTE networks in in "white" and "gray" areas of France (areas poorly served by traditional networks), the group provides very high-speed internet, telephone and television access to over 400 towns and villages using wireless technology.
WEACCESS GROUP addresses mainly private customers (95%) and professionals and exhibits a high level of recurrence of activity (> 85%).
This transfer happens at a strategic moment in the growth of WEACCESS GROUP, which intends to take advantage of the soon to be granted 4G licences to multiply by 10 the number of "plugs" connected to its platform by 2020. The next stage of its development will be marked by the issue of approvals from ARCEP, which are expected for the second semester of 2018.
ATOUT CAPITAL accompanied WEACCESS GROUP and its shareholders for the transfer of its shares on the compartment EURONEXT ACCESS+.
(ISIN: FR0010688465 – Mnemo: MLWEA).
This transfer marks a new stage in the life of WEACCESS GROUP and allows the company to reaffirm its willingness to offer greater transparency in term of the financial information made available to its investors.
The market capitalization of the company on the listing day was approximately € 5m.