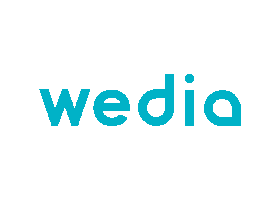 WEDIA
July 2017
Fundraising
-
Equity capital markets
WEDIA is a leading European Group in software solutions and services for the marketing and communication players. Its "cloud" platform of Marketing Resource Management (MRM) enables its clients to easily centralize photos, videos, and content, and quickly create thanks to a single tool print, web, email and phone communication media.
WEDIA is designing a full range of SaaS software solutions and services to meet the evolving needs of its major French and International corporate customers. Gartner regularly ranks WEDIA among MRM's best global solutions and one of the 20th world leaders in Digital Asset Management.
For the year of 2016, WEDIA achieved a turnover of €7.1 M, up to 27 % from previous financial record. WEDIA is listed on EURONEXT GROWTH Paris market (FR0010688440 – ALWED).
ATOUT CAPITAL, in addition of its Listing Sponsor role, has advised and has supported WEDIA for its €2.14 M fundraising. The public offer was a great success as the subscription rate was above 150%. The issue price of €12.50 represents a discount of 7.2 % compared to the closing price prior to the announcement of the capital increase.
This fundraising is aimed to enable the management of WEDIA to accelerate its international expansion in targeted areas, in particular by strengthening its presence in the United States and in Germany on the one hand and to finance the development of its commercial activity and its R&D on the other hand.