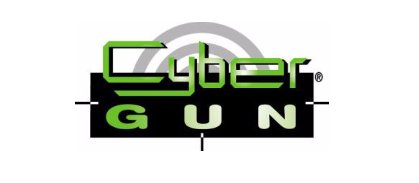 CYBERGUN
CYBERGUN is a major player in recreational shooting, particularly in the manufacture under license of replicas of some of the most important manufacturers (COLT, KALASHNIKOV, SIG SAUER, DESERT EAGLE…). AirSoft, AirGun, accessories and other products are sold in over 10,000 points of sale around the world, in particular in the USA, which constitutes over 50% of sales.
Manufacturing is carried out entirely under subcontract with suppliers in about 15 sites spread over China, Taiwan, The Philippines and South Korea. The Group is assisted by more than a hundred collaborators spread over 3 continents (Europe, USA and Asia).
In 2013/2014 CYBERGUN posted a turnover of €51m. Labeled innovative company by OSEO, it has been listed on ALTERNEXT (ISIN FR0004031839-ALCYB) since its transfer from EURONET C in January 2014.
ATOUT CAPITAL has advised CYBERGUN for its successive financial restructurings. It assisted the company in the purchase of a major portion of its bank debt by an investment pool grouped within RESTARTED INVESTMENT. ATOUT CAPITAL then advised the company, from July to December 2014, in two tranches of debt/equity swap to a total value of €18.4m.
Following these transactions CYBERGUN had an overall stable balance sheet thus enabling the new management team to implement its turnaround plan, called RESTARTED 2020.
ATOUT CAPITAL (CIF n° E 001758 with the AMF) is a financial services consulting firm providing services to small and medium-sized businesses. It specializes in equity financing operations (IPO, private placements, secondary offerings), M&A (takeover bids, industrial transactions, LBO), debt financing (IBO, bank and private) and insolvency proceedings.